Thermal break windows and the best of technology
Aluser and Care for the environment, for your safety and for your comfort
Sustainability
Security
Thermal insulation
Acoustic Insulation
At Aluser we care about the environment in which we live and its protection. Therefore, we work responsibly to create products that are not harmful to the planet and to minimize our environmental impact.
Some of the things we have implemented and improved over the years:
elimination of waste and minimize production waste thanks to optimized processing;
recycling and reuse of materials where possible;
storage of construction site waste at specialized centers, at our expense and not at the expense of the end user.
A daily commitment that combines perfectly with our constant search for more efficient working techniques, in order to offer increasingly better windows and doors with less environmental impact.
By choosing Aluser you will be sure to buy a product made with the utmost respect for the environment and for people.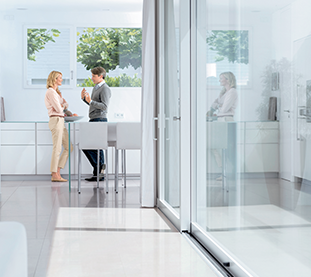 Windows and doors are a key element in the security of a building, they represent the first and most effective anti-intrusion system.
With our applications we can achieve the RC3 level of security for windows and doors, which represents the highest degree of protection for windows and doors.
The range of Aluser products dedicated to the protection of premises includes, among others:
fasteners burglar-proof;
safety rods anti-hardware;
laminated glass;
gratings;
armored doors DIERRE, at the forefront of technology and design;
armoured windows and doors aluminium GINKO;
In addition to the more classic elements, we make specific products for particular contexts that require high levels of security:
control systems access, with fingerprint readers integrated inside the doors;
drowned sensors inside the windows and doors that allow you to control the closing of doors and windows in your home directly from your smartphone;
intelligent" fixtures hi-tech home automation systems, which dialogue with the home's video surveillance systems, making them a real security centre, effective and elegant
Play it safe, choose Aluser!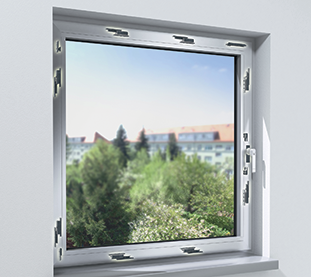 The windows and doors must help protect the rooms from outside temperatures.
A low quality product installed incorrectly causes: annoying draughts, considerable thermal changes between one point and another of the building, thermal dissipation that makes it difficult to maintain a constant temperature, higher heating and/or cooling costs.
Expenses related to the thermal regulation of a building are those that have the greatest impact on utility costs.
Aluser and its in-house team of installers offer state-of-the-art and highly reliable products, which prevent any kind of heat loss, help to maintain a homogeneous temperature between the various rooms, allow contain energy costs and help respect the environment.
Our proposals include:
gli fixtures at thermal break by Schuco and AluK, which facilitate optimum room temperature control, save energy and reduce pollutant emissions;
blinds systems aluminium, recyclable material 100%, perfect for radiation control;
the detailed study service and ad hoc of the wall-to-screen node to guarantee the energy and sealing performance of the frame;
solutions designed specifically to meet the needs of ventilation and controlled ventilation requirements of the environments;
anti-condensation micro-aeration mechanisms;
Think about your health and the health of those around you, choose Aluser!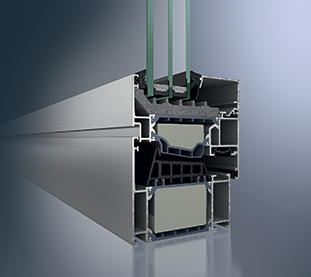 Since windows and doors play a major role in the insulation of a building, shield against noise from the outside is a fundamental requirement for today's windows and doors.
Both glass and frames are sensitive elements and an important part of the noise shielding process also depends on the correct installation.
The Aluser range offers the possibility to choose between different solutions with high sound-absorbing powerwhich effectively exclude noise, even the most penetrating.
Che si tratti di un'abitazione al lato di una strada rumorosa, di uno studio che necessita di privacy e isolamento per motivi professionali o di un'azienda con uffici posti nelle vicinanze dell'area produttiva, siamo in grado di fornirvi la soluzione migliore per le vostre necessità di isolamento acustico.
Find out more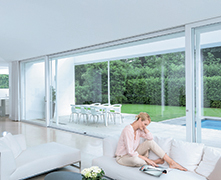 Quality and Service

Innovation

Design