Verandas
Aluser, since 1983, produces and installs verandas e terrace closures in Milan and all over Italy. Quality, innovation and after-sales service characterize our artisan reality made of prepared consultants and internal teams of qualified installers.
With a veranda you can savor the most beautiful aspect of each season and enjoy your garden or view from your home.
Brightness and Design
Thanks to our slim profiles and large glazed areas, we can create light and airy terrace or patio enclosures. elegant, which allow you to expand the living space of your home.
You can choose from different opening systems and numerous accessories to make your awning unique and suitable for your needs.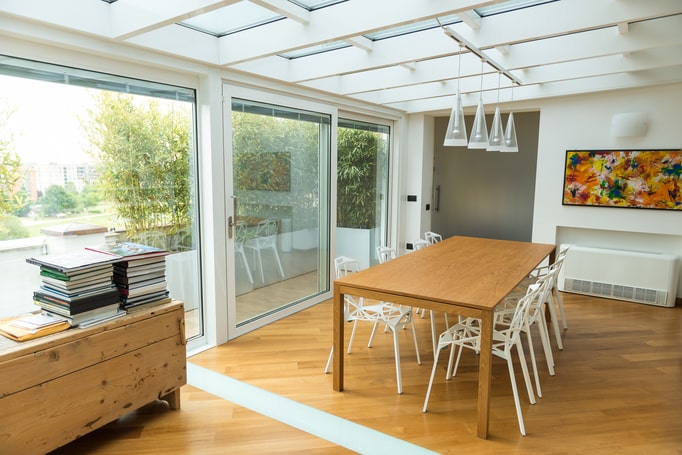 Aluminium Verandas
The lightness, strength and versatility of aluminium makes this material ideal for the creation of verandas and terrace enclosures with a creative design. Our thermal break always offer the best performance for the insulation of any living space.
Request a Consultation
One of our technicians will answer you as soon as possible