Window and Sliding Door Automation | Milan
Our competitive potential is focused on automated windows and doors and on the excellence of our qualified team, who will guide you from project ideation to production and on-site installation.
Aluser is fully committed to enhancing Italian excellence through continuous improvement. Every day we invest in innovation and technology, to offer tailor-made, cutting-edge services.
For us, innovation means being prepared to offer products that meet the growing needs of our customers and help them in their everyday lives.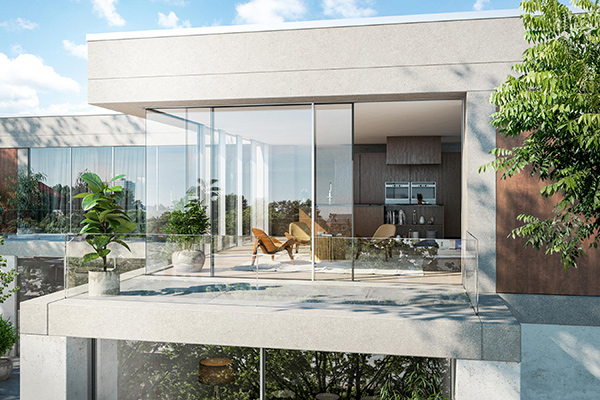 Electronic Innovation
Il futuro delle nostre case è una quasi totale autonomia. Cosa c'è di più bello di un impianto elettronico che è in grado di controllare qualsiasi tipo di sistema oscurante, ogni tipologia di finestra a battente o scorrevole e anche le porte automatiche, comandando tutti i serramenti automatizzati dal proprio smartphone anche a distanza di km e 24 ore su 24. 
This is domotics, nothing more than a simplification of your daily life, a system that accompanies you and gives you great savings in time and consumption. But how does it work and how can I integrate this system into the windows and doors of my house? For greater clarity we can divide modern electronic systems into two macro-categories: Smart Automation and Smart Sensors.
Domotics Systems and Automations
Tra i sistemi con controllo centralizzato di tutti i serramenti automatizzat a Milano, Aluser raccomanda: 
Schüco BlueCon, a system that allows the lock to be opened without the use of keys, using Bluetooth technology and equipped with double encryption technology. The system is also concealed and does not change the original design of the door. It can therefore be integrated into new solutions as well as existing entrance doors with a motorised lock or electrical connections;
Schüco DCS (Door Control System), an access control system using KNX technology, the main standard for building automation and domotics applications in Europe. An aesthetically pleasing design that is perfectly integrated into the door profile. All products marked with the KNX logo are certified to guarantee full compatibility, interconnection and interoperability of the devices.
Smart Sensors
The sensors we are talking about are able to detect particular qualities in the air and trigger opening or closing systems. These include:
Schüco TipTronic SimplySmart, an unobtrusive mechatronic device that enables automated movement of windows and doors in a quiet way. Special sensors regulate the opening and closing of the door according to, for example, the healthiness of the air or the desired indoor temperature. This ensures that the rooms are always adequately ventilated, but also cooled at night at no cost. In addition to manual control via the buttons on the handle, motorised frames can be integrated with voice-controlled home automation management systems;
Alpac Monoblocks with VMC (Controlled Mechanical Ventilation) technology revolutionize the hole-window concept by ensuring a constant change of air without losing insulating qualities. A minimal space requirement with display or remote control management that optimises and maintains constant heat recovery. Each monoblock can be equipped with hygrometric sensors to measure the degree of humidity in the air and special CO2 and VOC sensors that act as sentinels for the presence of carbon dioxide and volatile pollutants, intelligently and automatically regulating operation and guaranteeing well-being.
Mechanical Innovation
Innovation is not only domotic technology, the mechanics of the products have also developed great innovations in recent years, from concealed hinges to minimalist profiles with excellent qualities.
Aluser keeps up with the times and pays great attention to the technical and mechanical properties of its own materials and fixtures.
Simply Smart
A first-class avant-garde system is certainly the Schüco SimplySmart technology: a fully concealed mechatronic aluminium window system.
This is the world's first concealed fitting system with a 180° opening angle. This window, characterised by its minimalist design, has all the hinges concealed, while the only element that remains visible is the handle. It adapts to any context, whether it is a new building or a renovation, and can also be customised in terms of colour.
Minimal Profile Windows
The evolution of materials in recent years has led to a progressive reduction in frame size. This innovation of ever smaller profiles has necessitated a consequent update of the concealed mechanism.
One example is the Schüco E-Slide System for Panoramic Windows, an electronic system for opening large automated sliding doors. The entire system of equipment, safety sensors and control devices is totally invisible, despite the low profile of the aluminium window. An ideal solution for elderly people who may have difficulty opening heavy sliding doors.
For even more minimalist aesthetics, Schüco has also made these Panoramic Slides "invisible", with no floor, top or side clearance. While maintaining the insulating qualities, the brightness and transparency of the rooms is increased, thanks to the innovation of an entire frame completely hidden behind the jambs and embedded in the floor, so as to guarantee a total view to the outside and a refined design.
Innovation in Materials
Another aspect that Aluser considers fundamental in research is the area of materials. We always try to stay one step ahead of the market in order to guarantee our customers the latest innovation and maximum efficiency.
Among the innovations that stand out we would like to mention two innovations in the area of finishes and glass.
SmartWood
The performance and quality of the aluminium window frame is unrivalled, but it loses us in the warm and Mediterranean aesthetics of the typical wooden window. Schüco launches exclusively for the Italian market, very sensitive to the issues related to design and tradition, the line of aluminium windows with Schüco SmartWood finish.
A new system that allows the internal profiles of Schüco windows and doors to be covered with a real wood veneer. In this way it is not necessary to give up the minimalist profiles and the reliability of aluminium to have the warm and welcoming atmosphere that only wood can give. Schüco SmartWood is available in a variety of wood species, which can be combined with the floors or furniture in the house to create a truly elegant and sophisticated ambience.
Interior Glass Curtains
A shading system integrated in the glazing of the window frame, an effective and elegant alternative solution to traditional sunscreens. ScreenLine shading systems are inserted into the double glazing, in a completely sealed environment, without altering the insulating properties of the glass and can be operated mechanically.
This means that the curtain does not get dirty or damaged, is maintenance-free and has a very long service life. Insulating glass units with built-in solar shading are available in three types:
The Venetian blind, with a lifting and orientation function, is characterised by its formal simplicity, enhancing the style of any environment in which it is placed;
The Roller blind is installed in the frame like a simple double glazing unit and can be customised to suit your taste;
The black-out Plissé blind not only protects against light and heat, but also provides privacy thanks to the possibility of shading up to 99% and a solar transmission factor value Gtot less than or equal to 0.35.
Process Innovation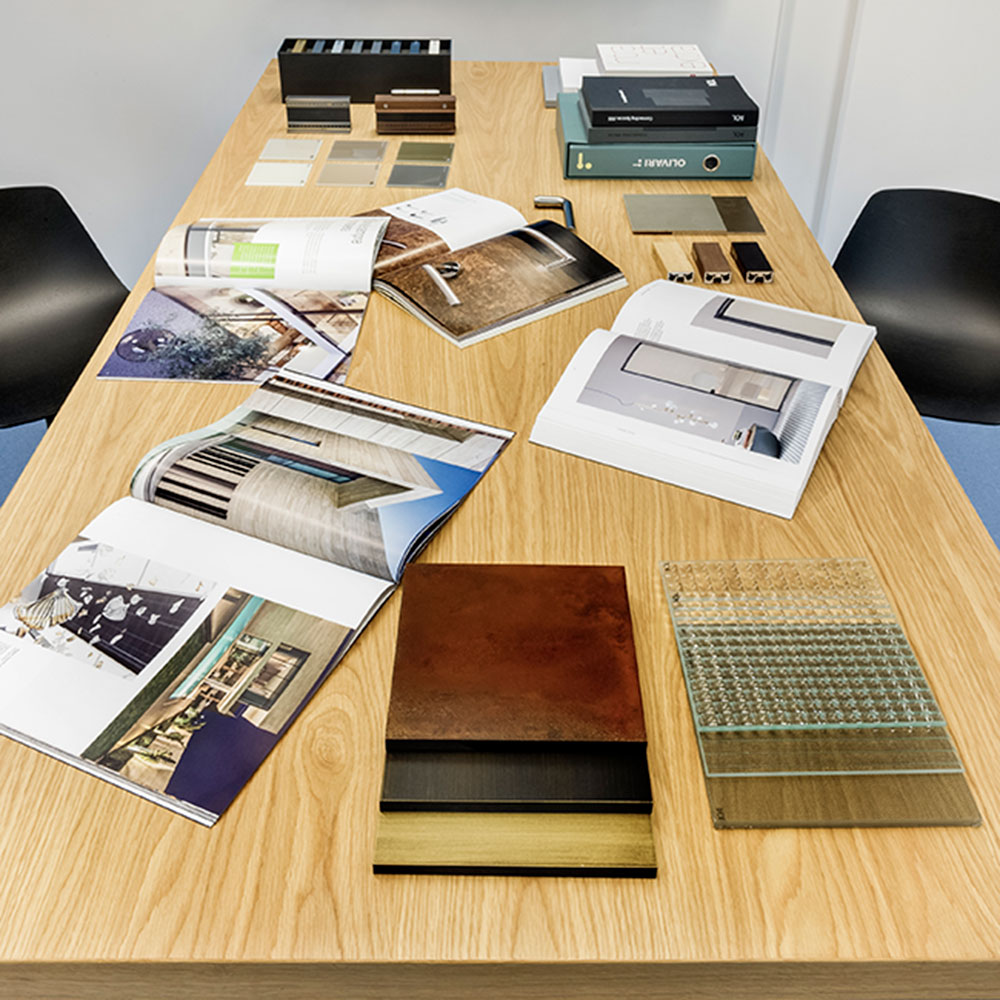 Technical Office Consultancy
Aluser is committed to developing and supporting even very high energy saving projects that want to strive for the excellence of a PassivHaus (or Passive House) certification.
The contribution of automated doors and windows is fundamental in obtaining an energy comfort equal to the Passive House. In order to meet this demand, Aluser proposes intelligent solutions of VMC (Controlled Mechanical Ventilation) systems, integrated in the window hole, capable of constantly renewing the indoor air.
By installing the thermo-insulating monoblock with Controlled Mechanical Ventilation, we transform the window-holes into structures that guarantee a constant exchange of air in the home and filtering that eliminates carbon dioxide, humidity, odours, dust and pollen.
In addition, the great innovation of this system is the double cross-flow enthalpy heat recovery unit, which avoids the dispersion of thermal energy and ensures high heat recovery without the need for a condensate drain.
Thanks to this avant-garde system, your home will acquire value and a high improvement in energy performance.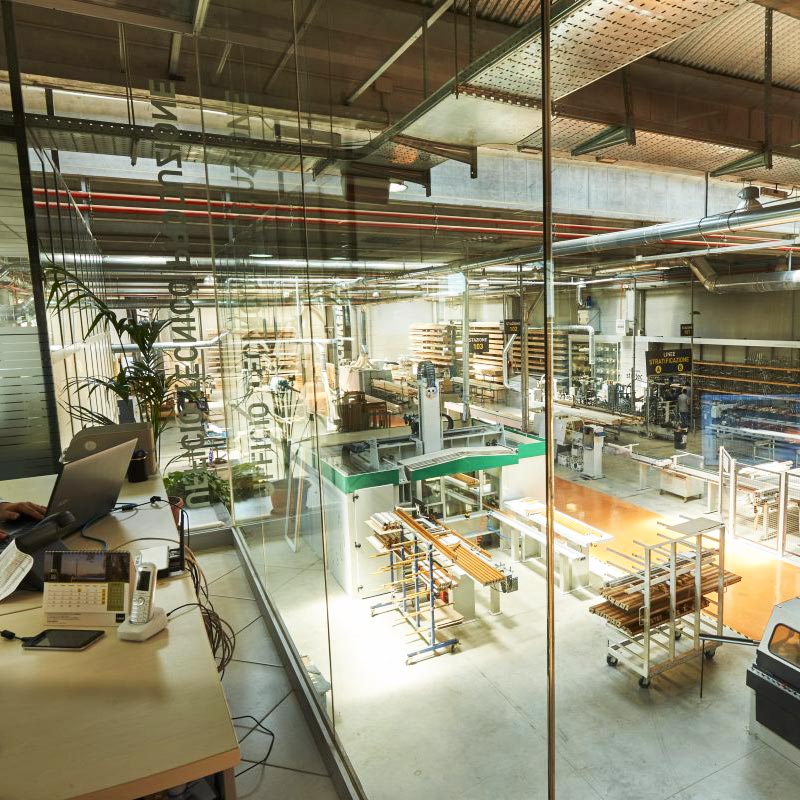 Production and Philosophy
At Aluser we not only innovate our products, we also focus on innovating our internal production and management processes. To do this, we are inspired by, and apply in our daily work, the philosophy of continuous improvement.
This school of thought, which originated in Japan under the name Kaizen and has become famous throughout the world, is based on continually reconsidering one's actions, asking oneself how they could be done better.
We are always ready to discuss our work, looking for new methods to come up with different solutions, not to get bogged down in the skills we have already acquired and instead focus on those that still need to be developed.
In this way, we use the long experience gained in our work not as a point of arrival, but as a starting point to be constantly rethought and improved, in order to successfully project ourselves into the future.
Qualified Laying
Aluser guarantees its customers an excellent installation service with the best qualified personnel. We take care of all phases of the work, from designing the most efficient solution to the professional installation of the window.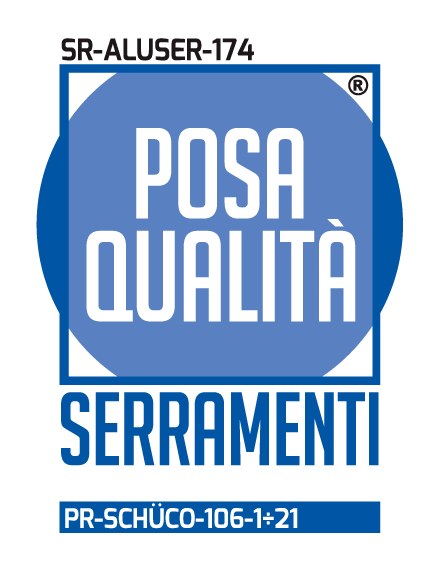 Request a Consultation
One of our technicians will answer you as soon as possible