Schüco Aluminium Profiles
Schüco aluminium profiles with thermal break This is highly performers: guarantee insulation acoustic e thermal, are strong, have a design minimalist and elegant, not require maintenance and they can have installations burglar-proof e systems by security embedded.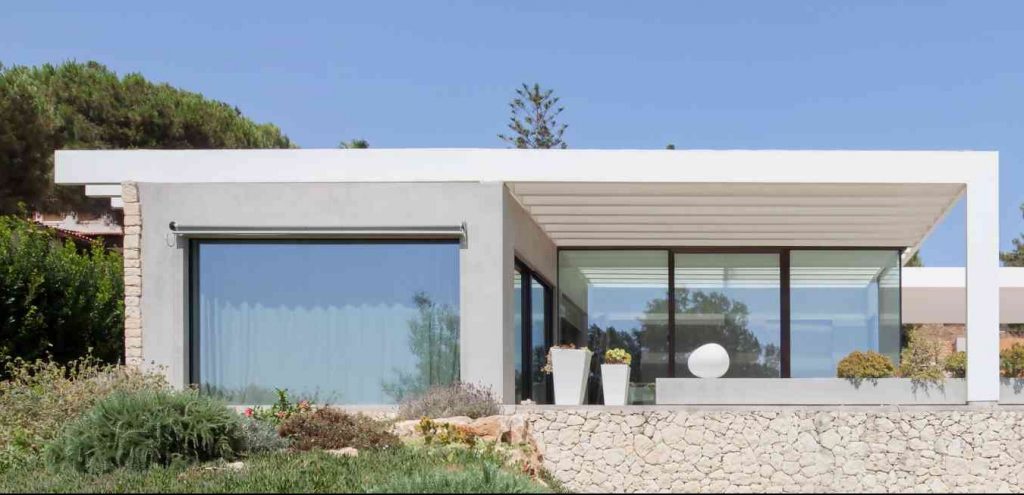 Modular Block System
The Schüco modular system of aluminium profiles BS (block system) achieves the more high performance with the series AWS 75 BS.HI+. There are two depth to choose from, 65 mm (AWS 65 BS.HI+) and 75 mm (AWS 75 BS.HI+); each depth is adapted to a specific climatic condition to ensure the right level of thermal insulation. Both systems are ideals in case of restructuringas it allows to have surfaces stained glass very extensive. Another strength of the system is that it gives the possibility of having doors windows with threshold lowered (only 25 mm), for facilitate l'entry to strollers or prams.
AWS 65
The AWS 65 BS HI+ is a Schüco aluminium profile with a very low section at view by only 73 mm (frame + sash), but at the same time high performance in terms of heat insulationthanks also to the seals at EPDM. The functionality of the frame and the simplicity of construction meet with a modern design, with a wide choice of colors and surface finishes. This profile is ideal for renovations, as it guarantees the possibility to realize colors various between part internal and external. This window or door is extremely safe, it can reach the class burglar-proof RC 3and can be motorized thanks to Schüco TipTronic.
AWS 75
The Schüco AWS 75 BS HI+ profile is a "block" window system with door a disappearance e insulation thermal exceptionalthanks to innovative materials and a central seal. The depth of profile is of 75 mmIt allows reduced visible sections without gluing the door rabbet, for a clean and minimalist design. The product is highly customizableFor example, you can choose a door that opens outwards.
The Performance of Schüco Windows
Schüco is always looking for solutions innovativeto increase the quality products and meet the needs of the most demanding customers. The field of research is very broad: innovative materials, production systems, etc. automation and of ventilation, systems burglar-proof and much more. Discover the performance by insulation thermal and acoustic, the security and the equipment of Schüco Windows.
For further information
Ask for the advice of one of our technicians