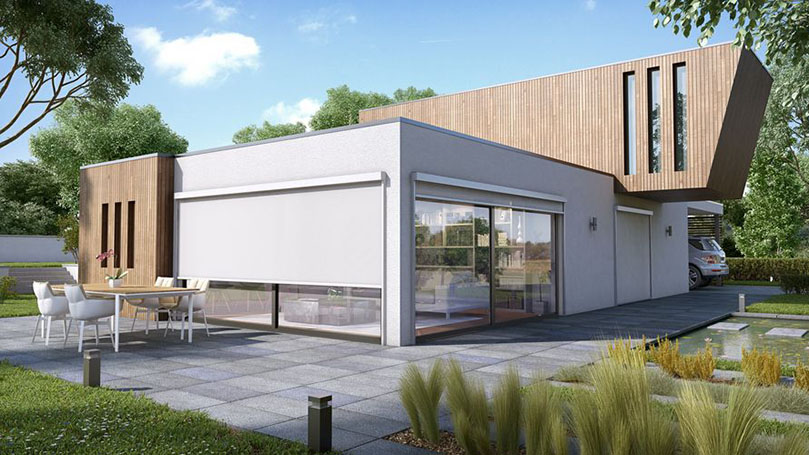 Roller Blinds
Roller blinds and technical blinds designed to combine design e functionalitywhich allow solutions that are not possible with traditional blinds.
Available in a wide range of colours and fabrics, they come in different sizes:
Curtains vertical facade: offer maximum protection against radiation and high wind resistance.
Curtains to projection: With a maximum overhang angle of 180°, they allow maximum ventilation of the rooms.
Curtains with a protruding arm: have a maximum overhang angle of 150°.
Curtains techniques indoor: Mounted inside the room, they stand out for their limited overall dimensions and are designed for all contexts where the outdoor space cannot be used.
Each solution can be motorized and integrated with all home automation systems.
Our Realizations
For further information
Ask for the advice of one of our technicians
Discover other products