Rivenditore Schuco di Milano: Showroom e Centro Progetti
Aluser, rivenditore Premium Partner Schuco di Milano, ha il piacere di mostrarti la collezione di finestre, porte e verande Schüco insieme ai nostri consulenti tecnici. Vieni a visitare il nostro Showroom Schuco di Milano.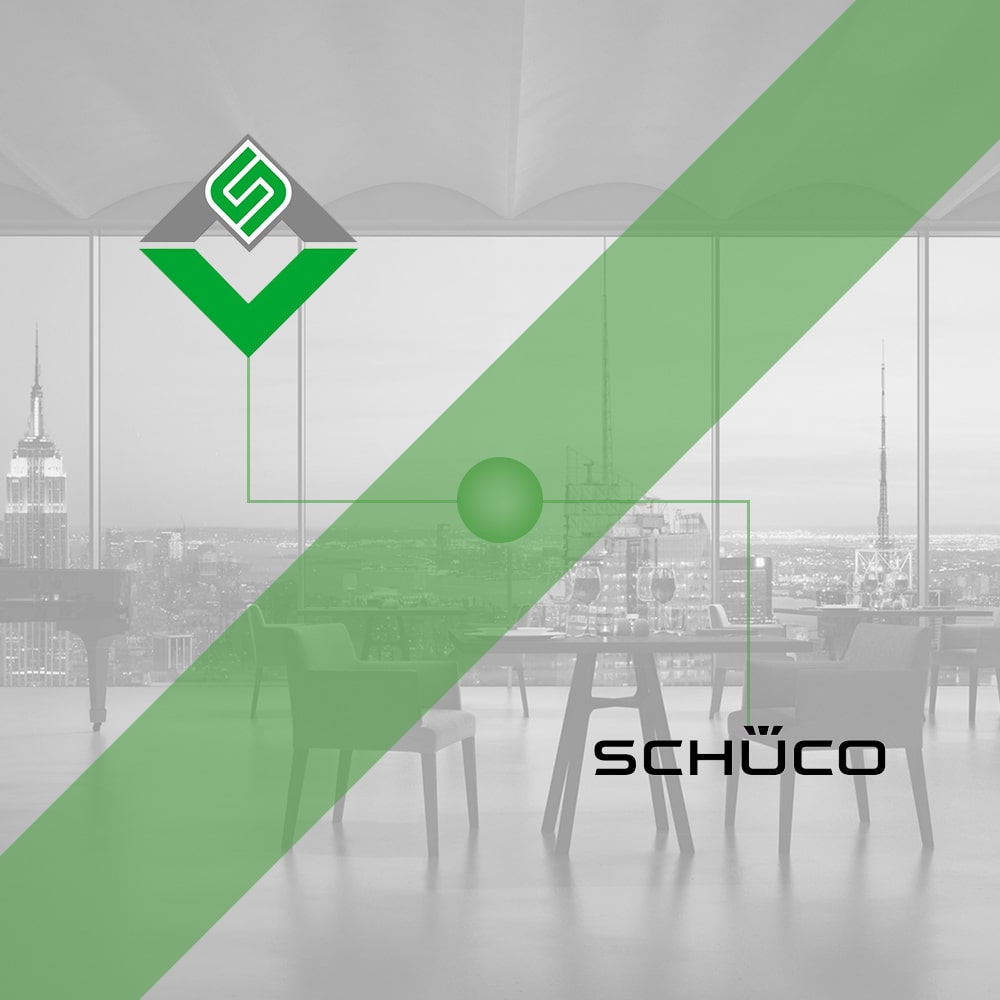 "We've been sharing philosophy and colors since 1983..."
Since its founding, Aluser has chosen to be a premium partner Schüco Italia in order to enter the market with a reliable, high-quality product. The principles that guide the work of Schüco and Aluser are the same: quality, innovation, healthy living and environmental sustainability. It is important for us to give customers the best, and the best in the field of aluminum windows is Schüco: that's why we host a Schuco Showroom that allows customers to touch the products and get an accurate idea of the colors and finishes available, as well as accessories that can be chosen.
Rivenditore Premium Partner Schuco Milano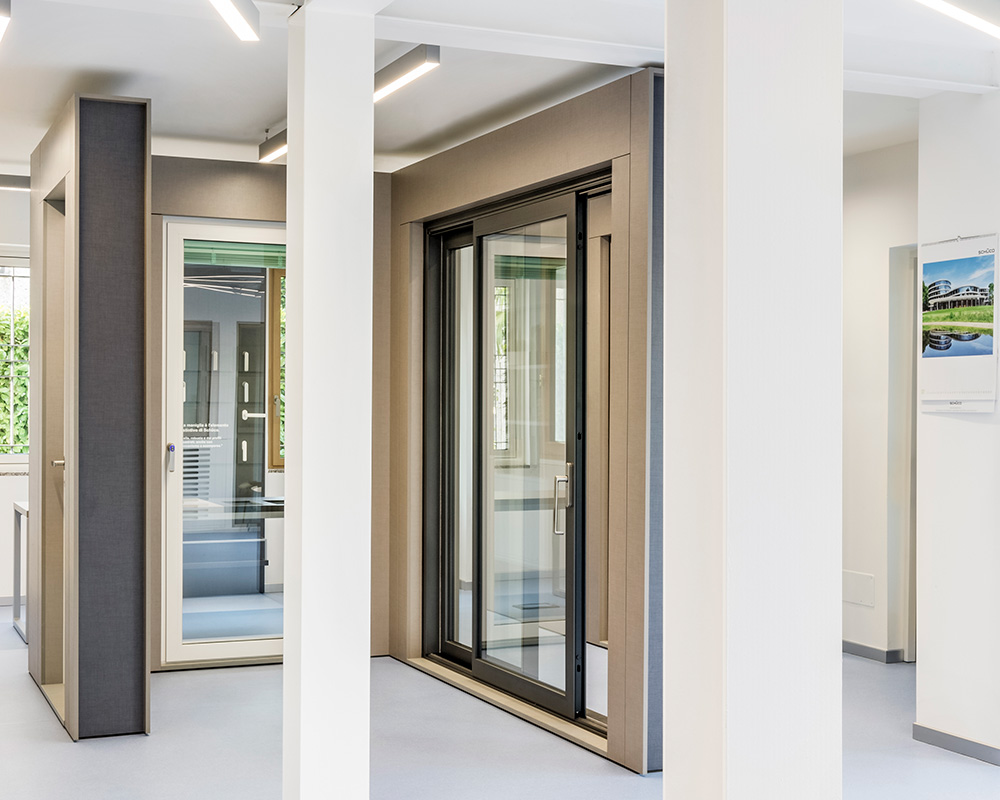 Quality and design solutions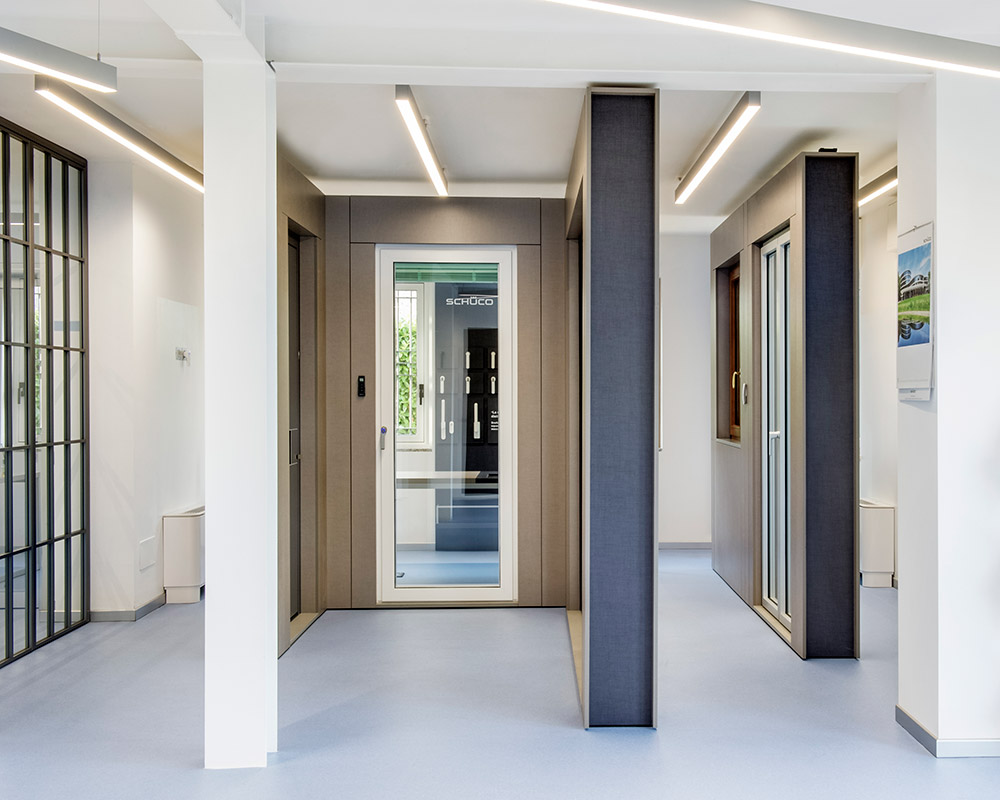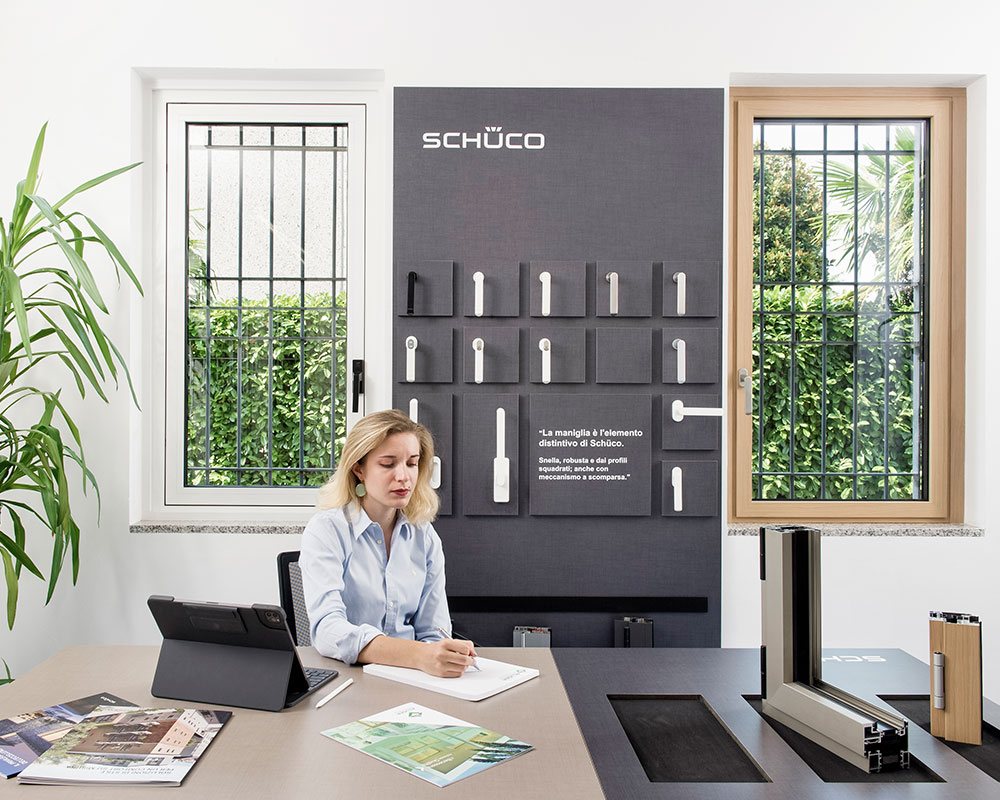 Il nostro Showroom con infissi Schuco a Milano
In our showroom we display the most relevant Schüco solutions and the last news in the field of security, design and innovation. Customers can visit our showroom to experience the quality of Schüco aluminum and PVC windows and doors and be inspired by the latest innovations.
Our highly qualified and continually trained staff will guide you to the best solutions, because Schüco windows and doors can be adapted to suit any living environment and furnishing style. In our showroom there is a "workspace" available to planners who, together with their customers, can design the perfect solution for their buildings, whether business or private.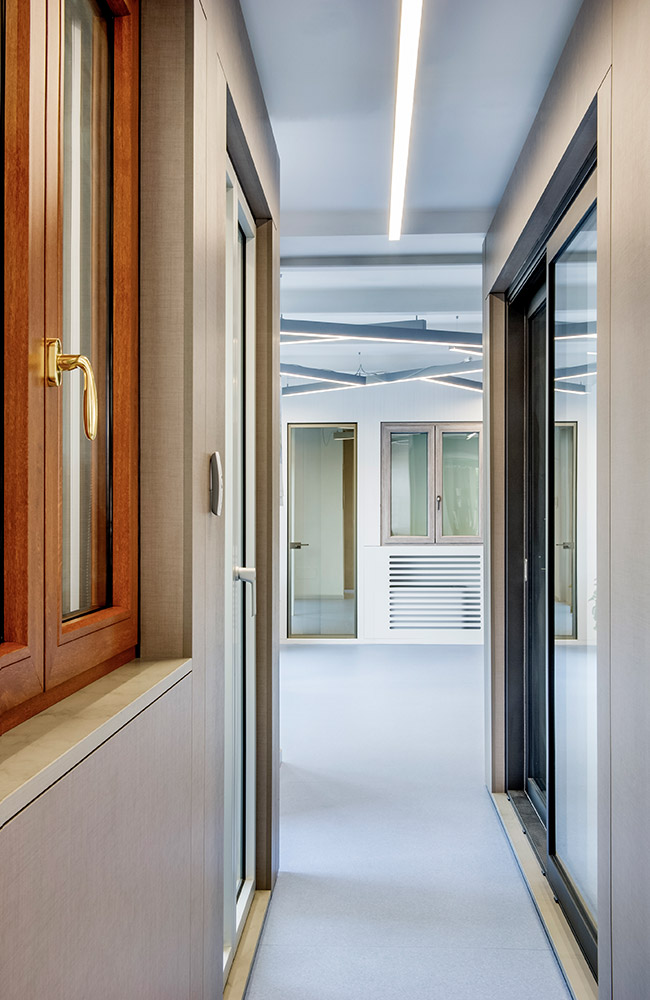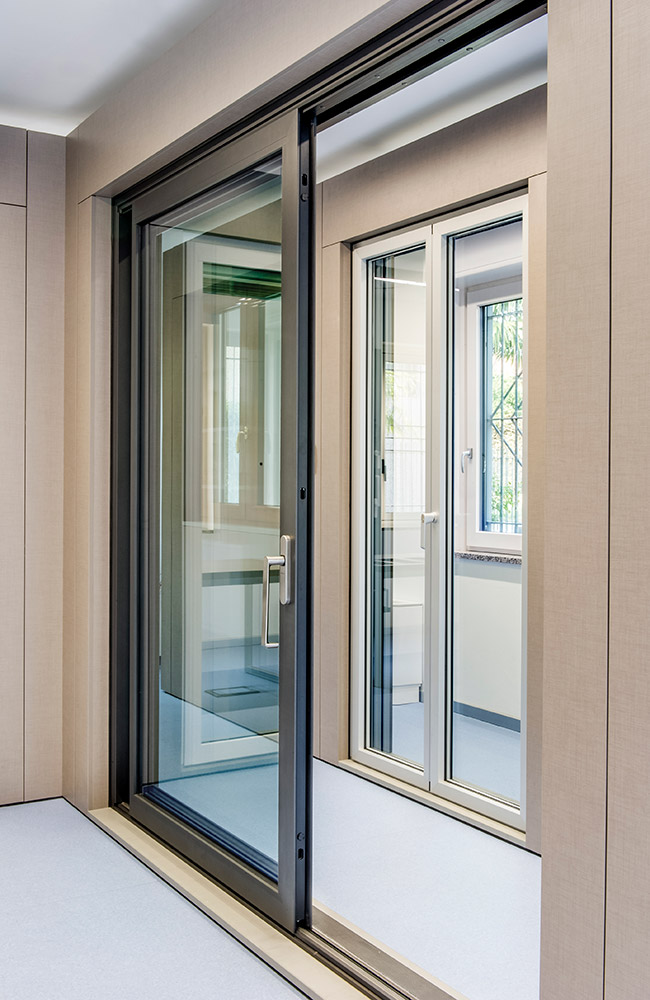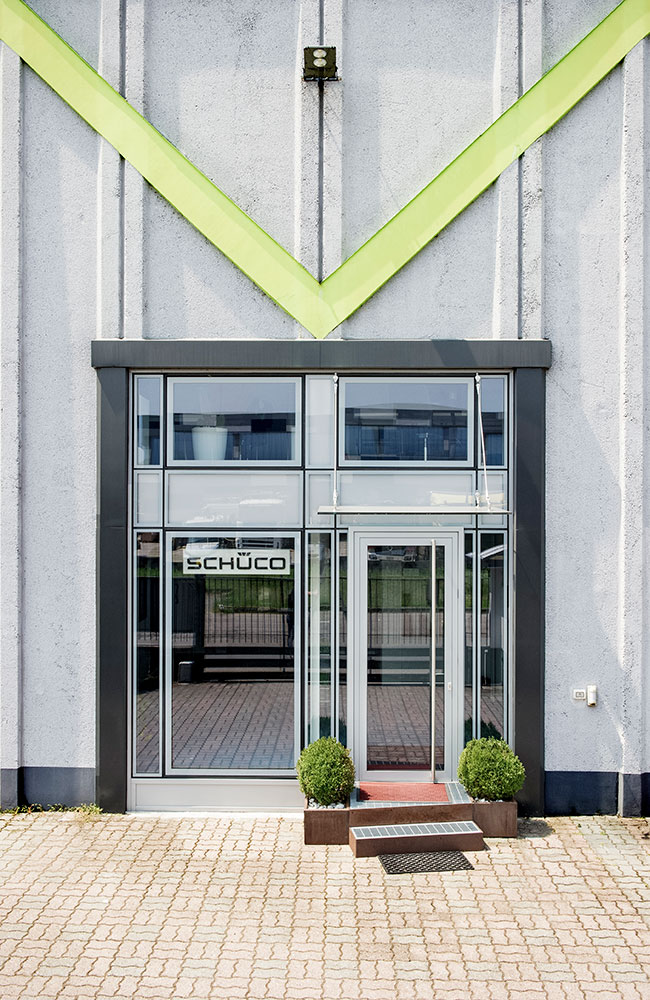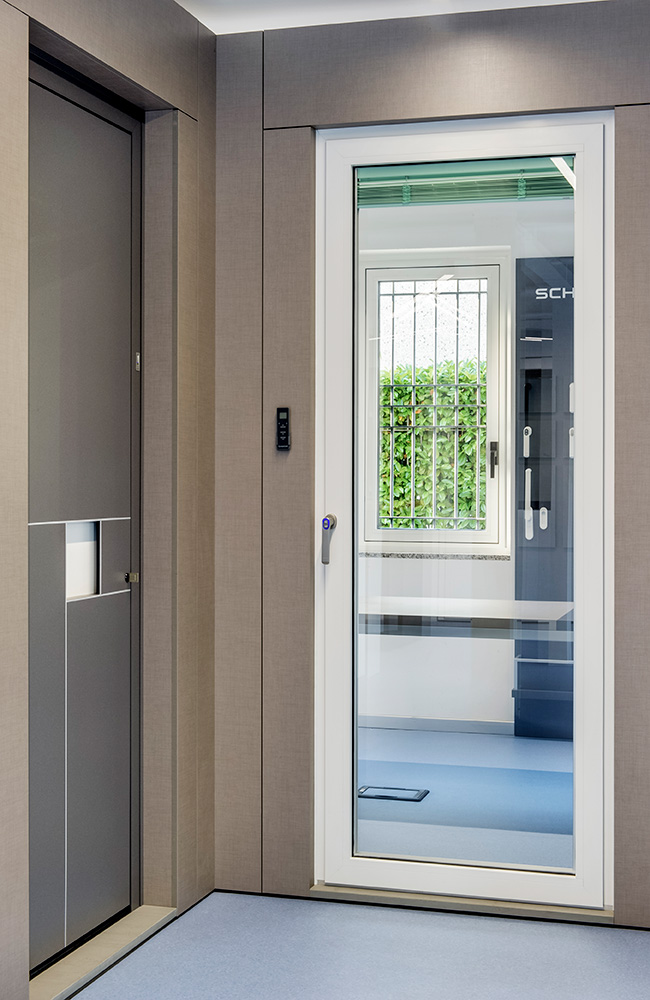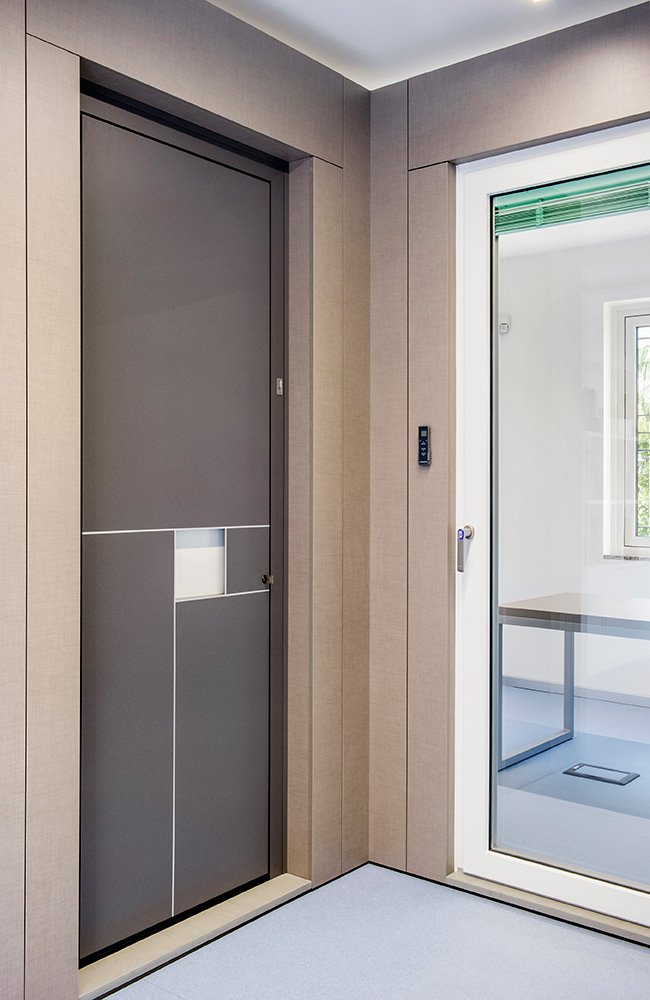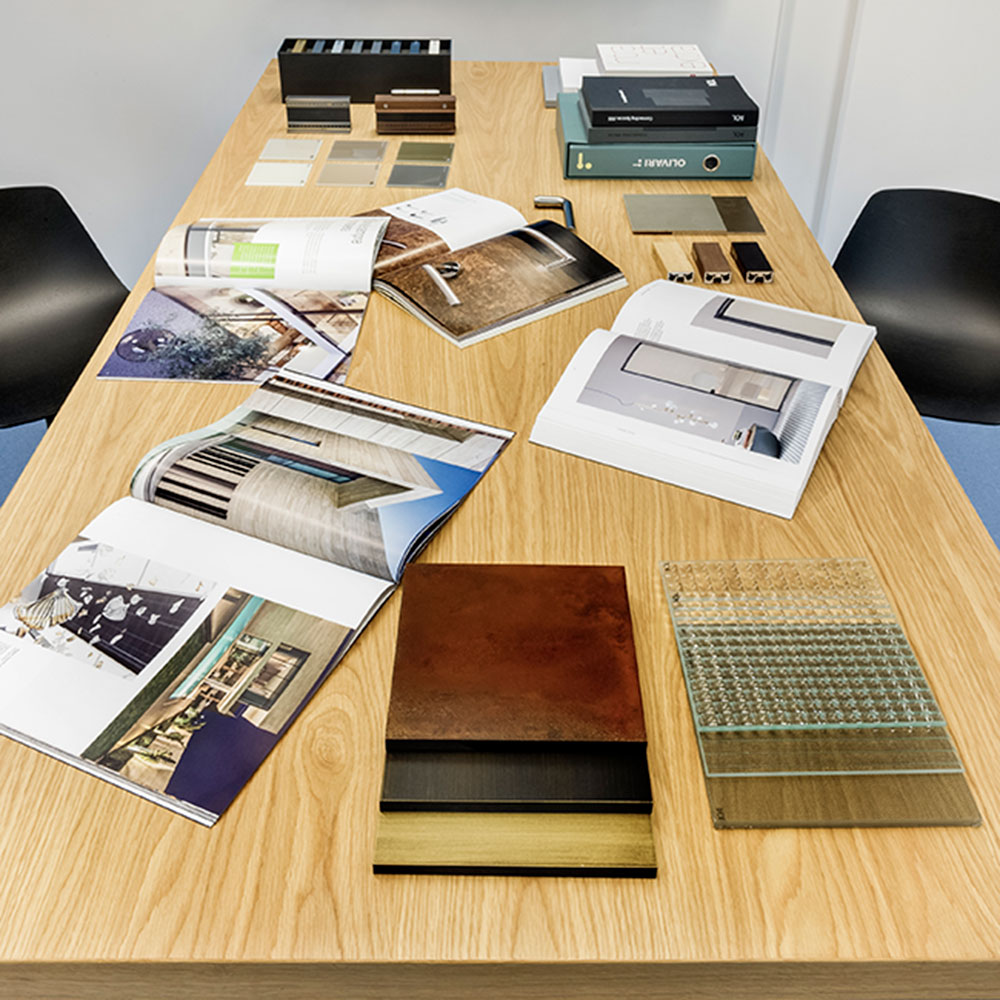 Design Office
Aluser offers private individuals and professionals a technical consulting service. Our technical staff can assess the feasibility of the solutions proposed by the designers or by the customers themselves, to make your every wish come true.
The aim of the design office is to create tailor-made products that combine the creativity of architects and engineers with the technical expertise of our experts and window fitters.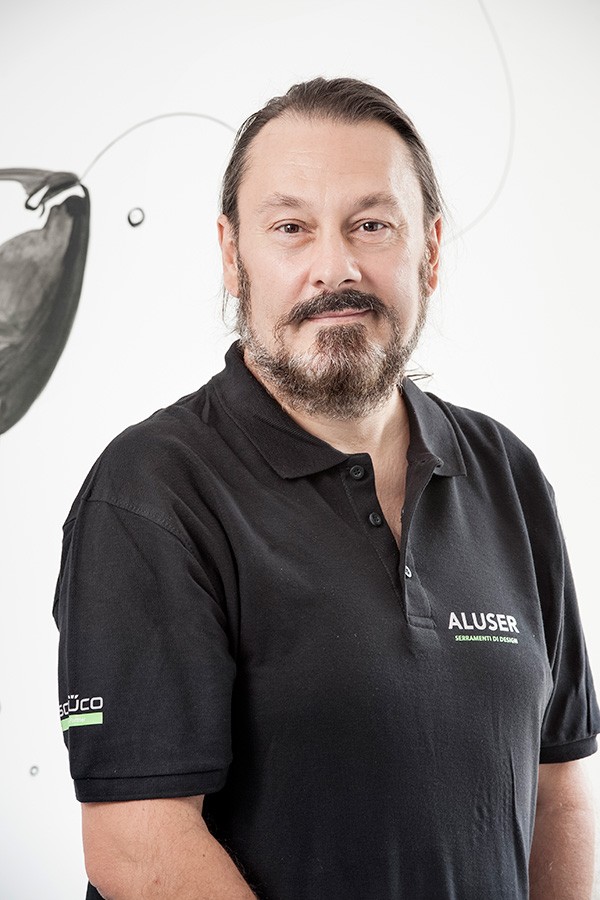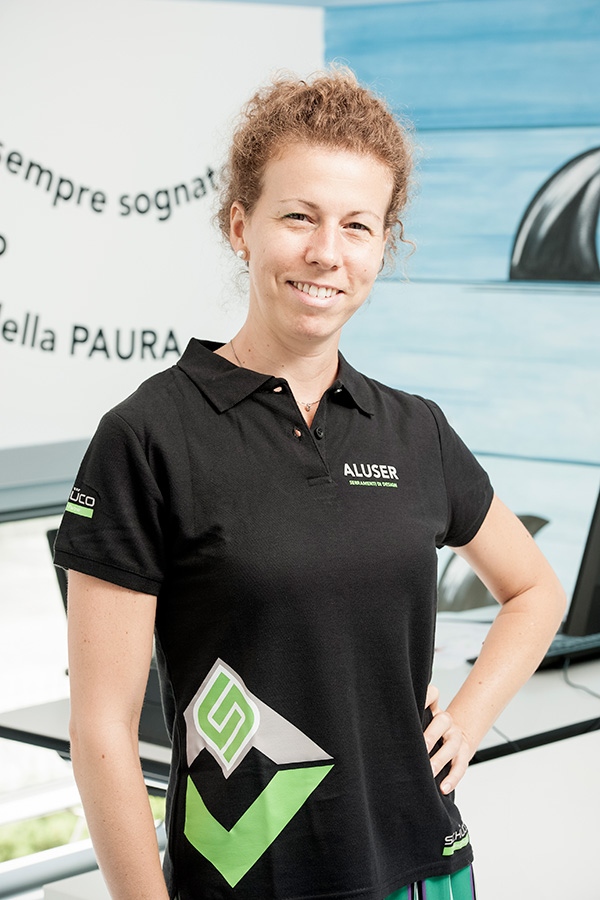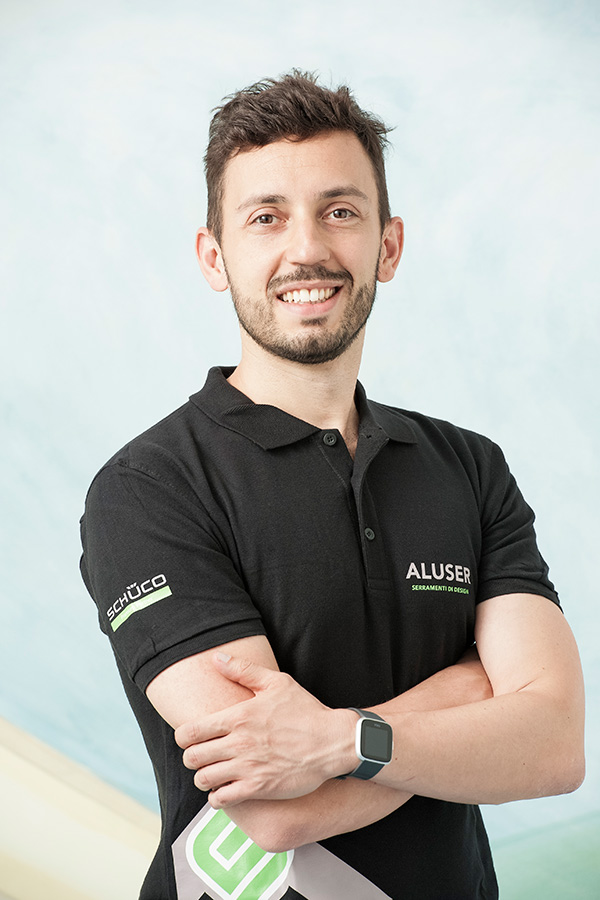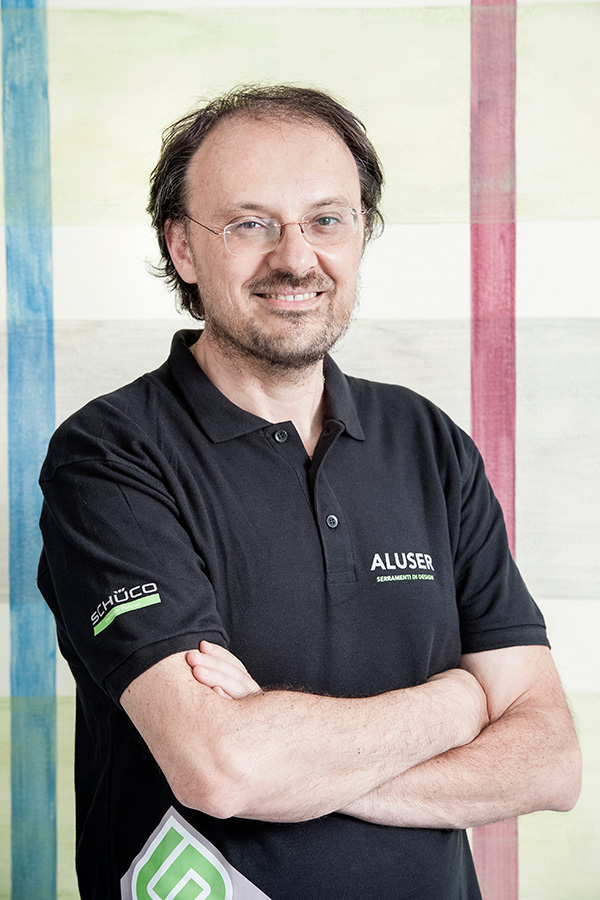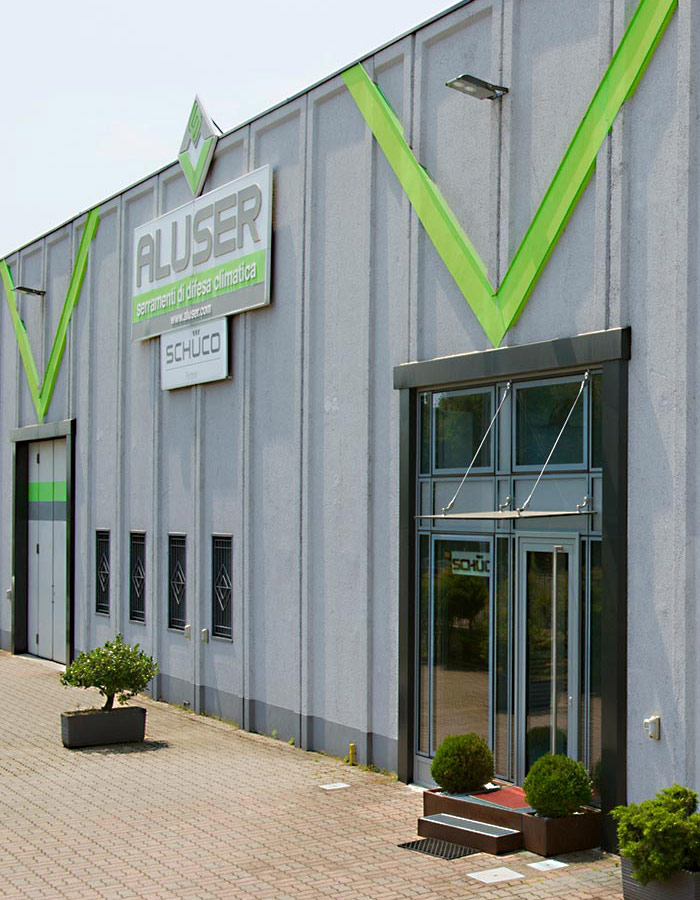 own production
Aluser is not just a Schuco dealer, it is a manufacturer: since 1983 it has been producing Schüco windows and doors, entirely in Italy, with passion and craftsmanship. Each material is carefully selected and comes from a certified quality chain. 
Aluser takes advantage of its extensive know-how to constantly improve its production and management processes in order to keep up with the times in an ever-changing market. In addition to our Schuco showroom, you can also visit our production department to see for yourself the professionalism and care we put into our work.
Scopri le diverse soluzioni proposte da Aluser
Premium Partner Schuco di Milano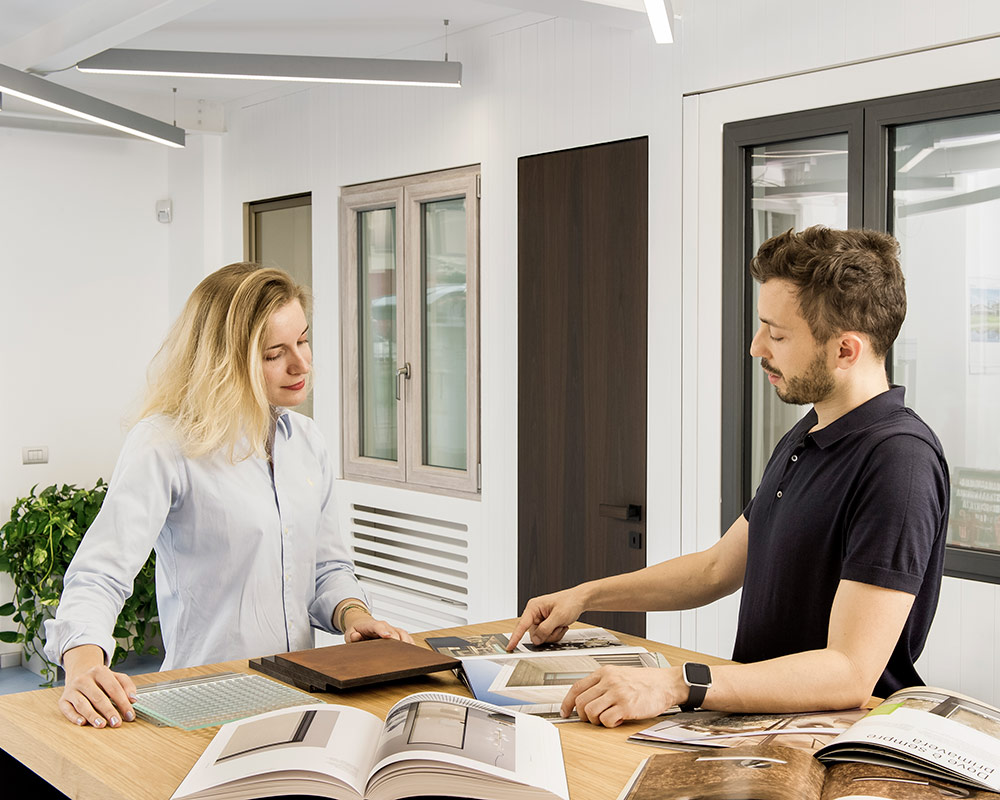 For 40 years alongside our customers ... and not only
Aluser can offer you the correct planning, processing and installation of Schüco windows and doors. The wide range of products can be adapted to suit every personal taste and every living environment, allowing you to choose the size, finish and color of your joinery. 
Our aim is to keep our customers fully satisfied, which is why we also provide after-sales service for the maintenance of windows and doors, including those installed by other window fitters.
Our Schuco Projects in Milan and surroundings