Thermal break Schüco windows and doors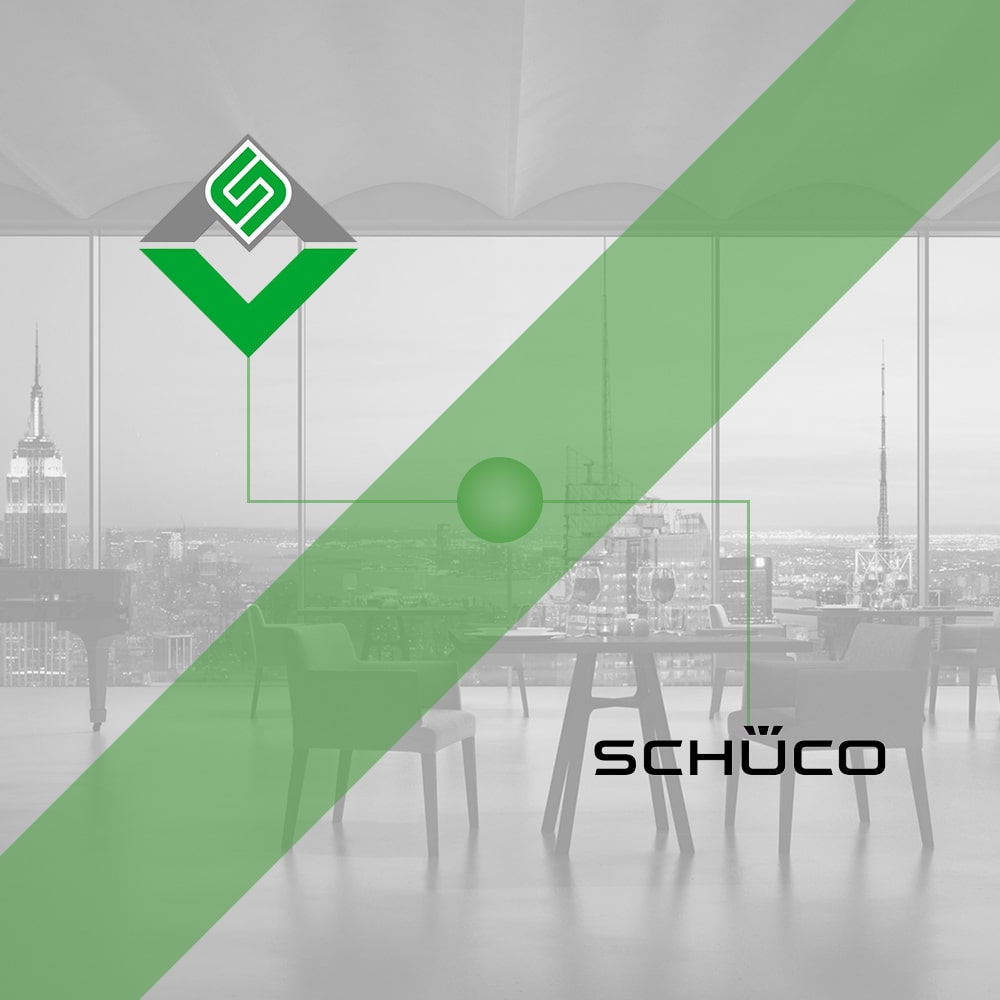 Aluser and Schüco
Aluser from over 35 years produces high-quality Schüco windows and doors for its customers: it is from 1983 that Aluser found in the fixtures Schüco a first-class system for the high quality of the guaranteed performance.
Relying on Aluser in the choice of Schüco windows and doors means choosing an service personalizedOur consultants, after having understood the customer's needs and the style desired for their home, will will lead in the choice of colours and finishes for doors and windows, recommend the best equipment, follow the project in the phases of installation e laying at opera made by experienced window and door fitters, also ensuring an optimum service post–for sale.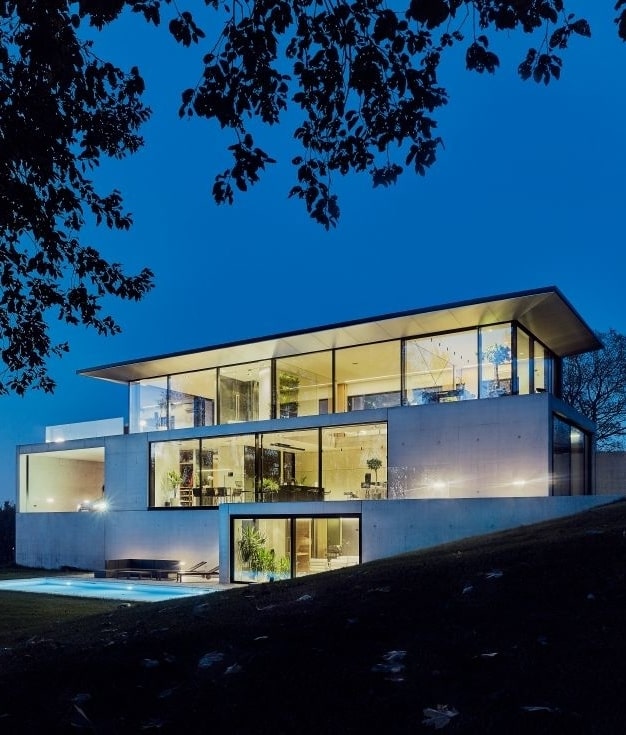 Schüco windows and doors: High quality windows and doors
Schüco is a company leader worldwide in design e realization by windows, doors and facadespresent in more than 80 countries with an extensive network.
Schüco's mission is to improve la securitythe comfort and the expenditure energy of buildings, with particular attention to the sustainability environmental.
Since 1951, the Schüco Group has been distinguished by the search and the development of new products for the building envelope, with a keen eye on current trends and market standards, to stay one step ahead in the industry.
The company aims atexcellencecontinuously improving the quality their own products which must respond to standard qualitative very highwith competence and professionalism.
The characteristics of Schüco windows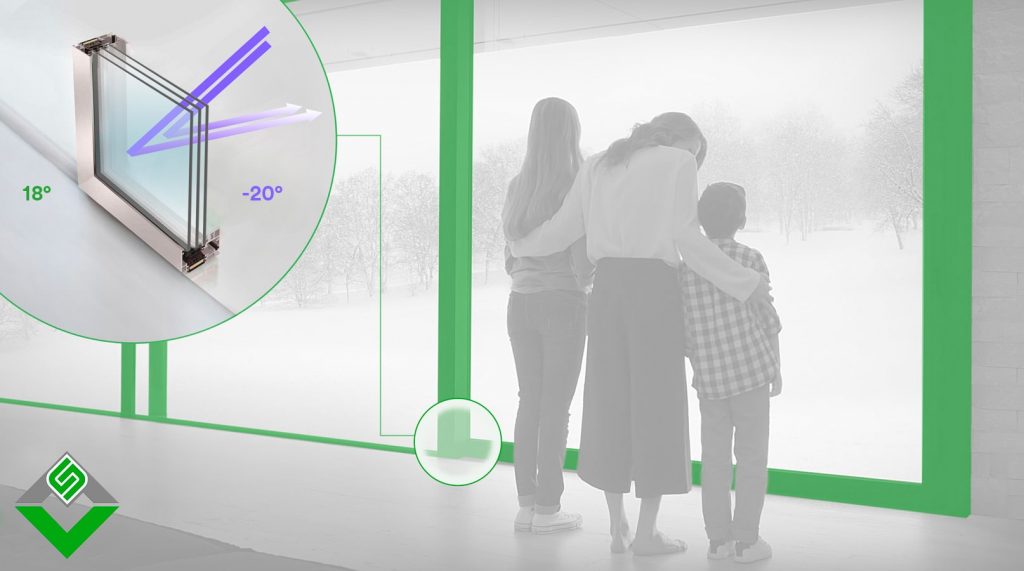 Guaranteed energy saving
Schüco, in line with the most recent regulations, designs windows and doors that guarantee a high insulation thermalIt protects indoor environments from air, water and wind.
Thermal insulation improves living comfort and allows you to fully enjoy the interior environment, placing furniture even close to the windows without fear of drafts. The choice of aluminium frames with thermal break is also sustainable: l'insulation thermal determines a considerable reduction of wastes energetic (and therefore of bill for the heating e cooling environments) .
In Schüco windows and doors, the heat-insulating elements can be modulated to suit your own requirements, so that you can always achieve maximum energy efficiency and savings. It is also possible to integrate in the profiles of the windows and doors the systems home automation to automatically open or close the windows, improving the ventilation from home and always having aair healthy.

Schüco window design
Aluminium is the ideal material for door and window frames because it is light yet at the same time sturdyThis allows you to create profiles from the design elegant and minimalistbut also safe e strong.
The extreme resistance of aluminium allows to realize doors e windows by remarkable dimensions or from form detailwithout ever affecting the stability and strength of the frame.
Two-tone aluminum windows and doors or covered in real wood for unique home environments.
Bicolor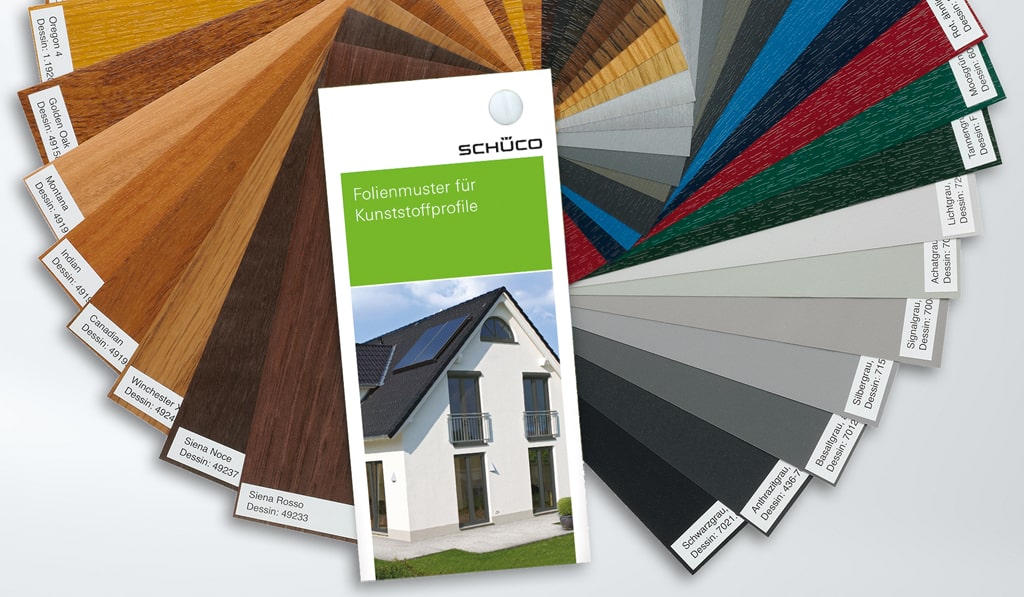 SmartWood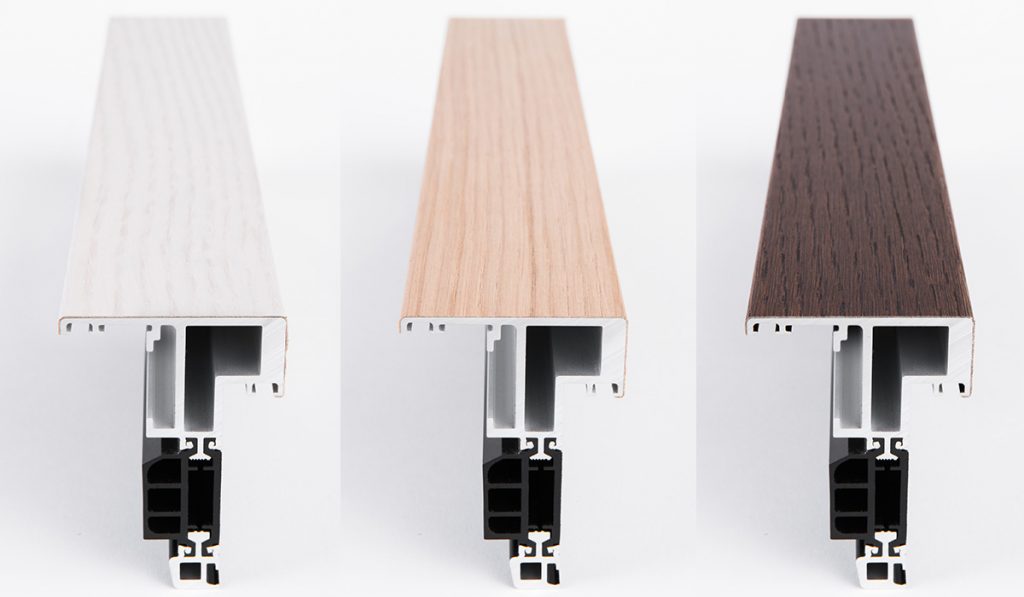 Integrated security systems for maximum visual cleanliness.
The result? Refined and safe windows.
Integrated Hinges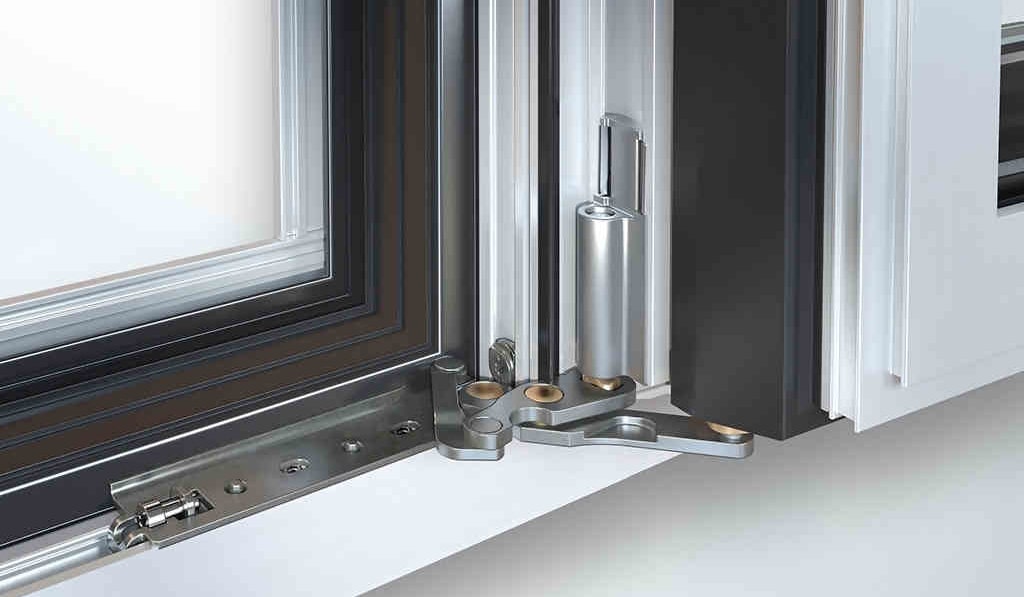 Hidden Home Automation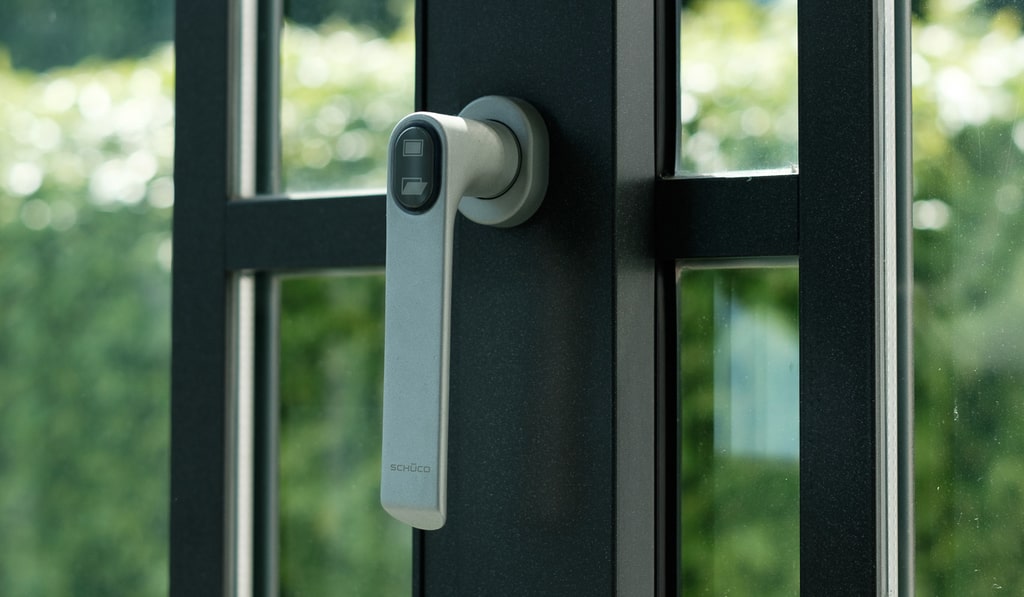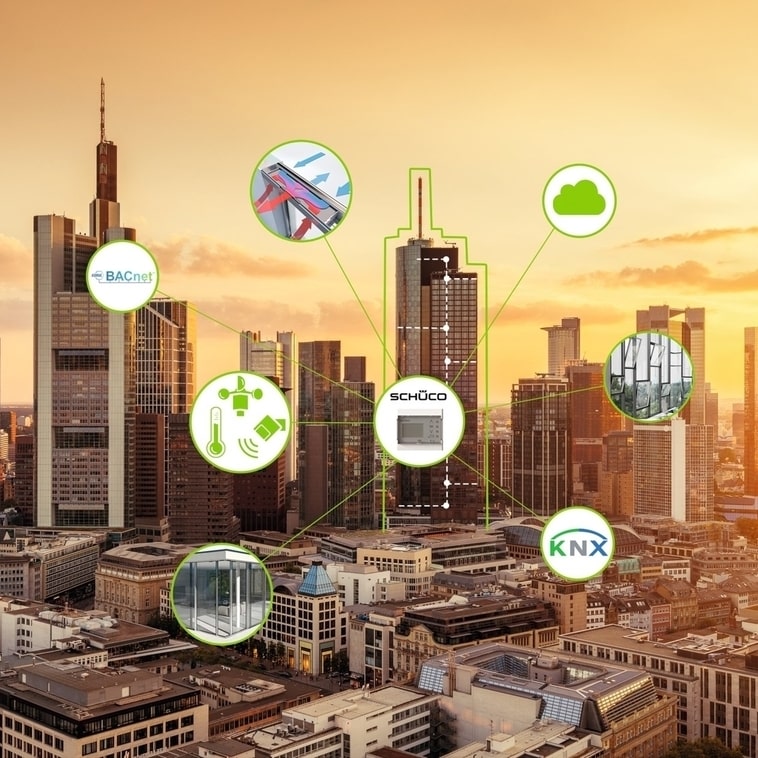 Innovation
Among the various innovations, it is worth mentioning the software Building Skin Control (BSC), which allows check the various systems by automation Schüco thanentire buildingfrom the control of the heating atopening mechanized of the fixtures.
In the field of securitySchüco has developed a system of sensors that can monitor physical conditions outside or inside the building (wind, rain, CO2, temperature) or sensors magnetic that detect theopening and the closure of the windows and doors to ensure more security. In the case of facades of large dimensions, Schüco has studied RWA, a system natural by evacuation of smoke and the heat (SENFC), in accordance with EN 12102-2.
Other accessories, however, guarantee theaeration environments, such as Schüco VentoAir o Schüco VentoFramewhich change the air without the need for user intervention, to avoid episodes of mould or condensation.
Architects can let their creativity run free with Schüco systems using SageGlass®, a glass dynamic a dye adjustable which allows you to control the quantity by light e heat which passano from glassavoiding the use of curtains that would spoil the design of the building.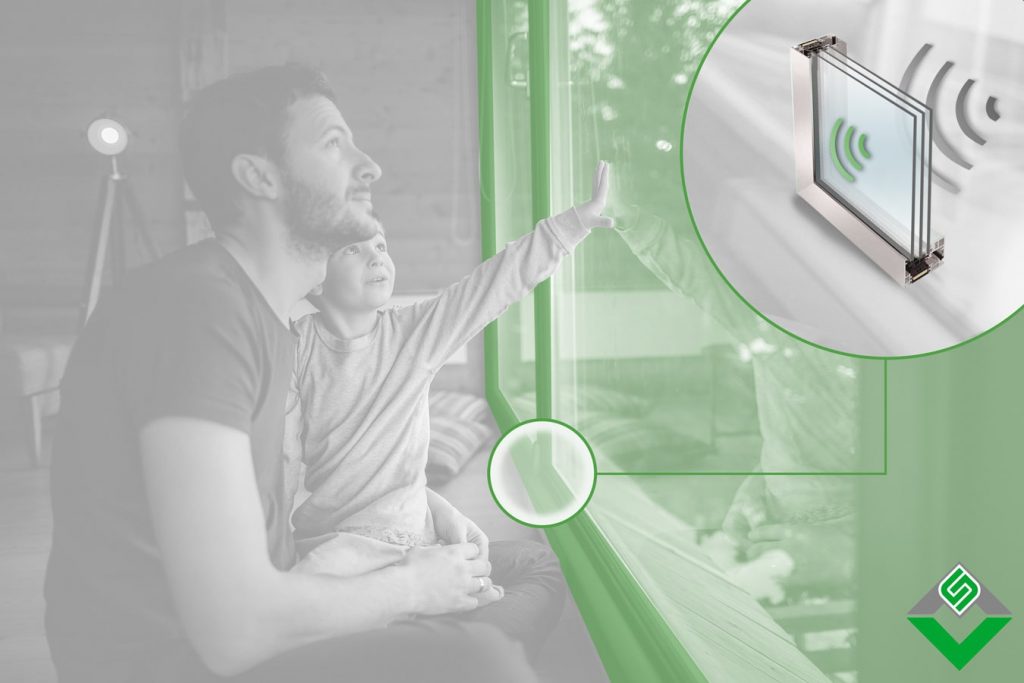 Acoustic Insulation
Home is the place where you can relax and find serenity after a hectic day. However, it is sometimes difficult to relax if you live in a city because of noise pollution caused by traffic. This is why the experts from Schüco have developed window frames fromhigh power phono insulator (up to a 49dB), capable of leaving noise outside our homes.
Aluser will help you choose not only the profile with the right insulating power, but also the glass more suitable a maintain la serenity of your home.
Schüco window profiles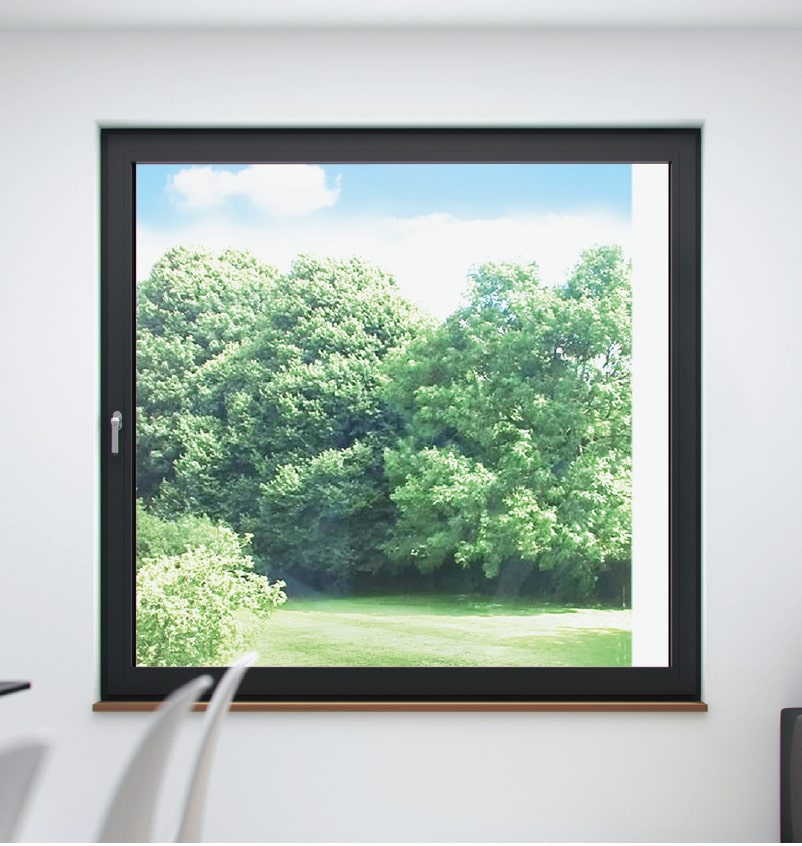 Profiles for your Schüco window frames
The AWS system allows you to achieve maximum performance from your Schüco windows. With different depths and technical features, the Schüco aluminium windows and doors can be adapted to any requirement. Discover the systems from design minimalist and the performance more advanced AWS 65 BS HI+ e AWS 75 BS HI+.
Schüco Smartwood
Schüco has always aimed for excellence, which in the field of windows and doors means combining functionality a beauty aestheticsSchüco SmartWood is the result of this research, the new system that allows you to clad i profiles interiors of Schüco windows and doors with a veneer in real wood. In this way it is not necessary to renounce to the reliability and resistance of aluminium to have theatmosphere hot and welcoming that only wood can give.
Schüco SmartWood is available in various essencesThey can be matched to the floors or furniture of the house to create a truly elegant and refined environment.
Equipment for Schüco windows and doors
TipTronic SimplySmart
The Schüco TipTronic SimplySmart is anequipment mechatronics for thedrive integrated of window frames. Its strengths are quietness, speed and opening width.
This device can be installed in almost all Schüco window series, with various types of opening.
TipTronic SimplySmart guarantees the ventilation environments, the cooling nocturne natural and theevacuation of fumeswhile maintaining a high standard of burglary protection.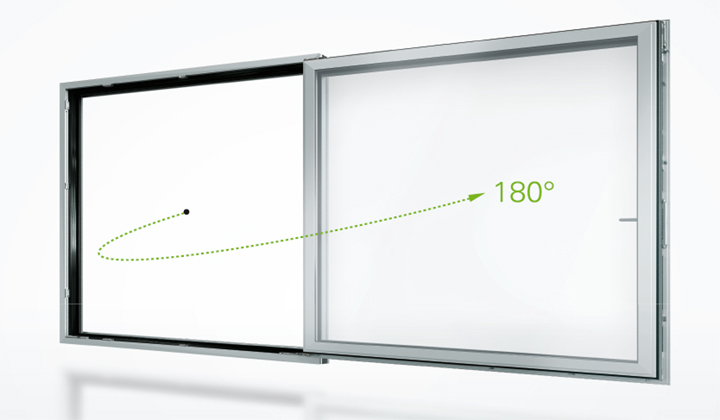 AvanTec SimplySmart
AvanTec Simply Smart are the equipment a 180° a disappearancewhich offer interesting possibilities regarding the securityby installing additional locking points to an existing window, for example, we can bring it to a level burglar-proof security RC2 or even RC3. In addition to security, the AvanTec SimplySmart offers accessories such as Schüco SimplySmart anti-shock devices, opening limiters >90°, handle-controlled fall-prevention devices, adjustable closing and opening assistance (a very attractive option for heavy sashes).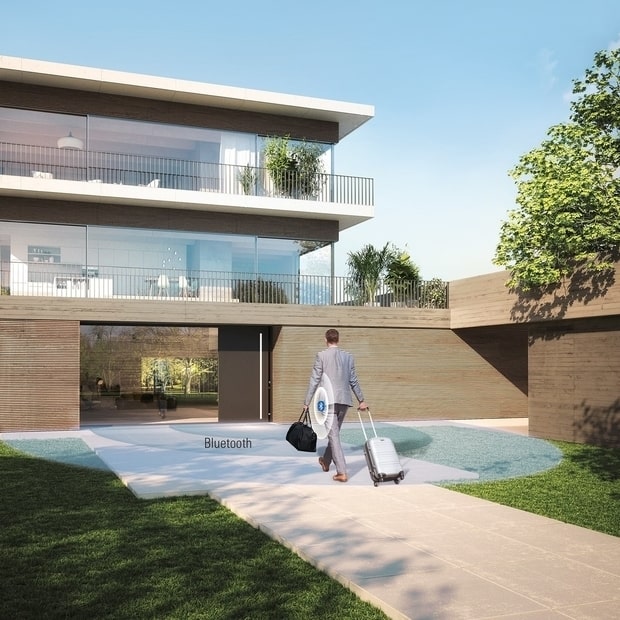 Schüco BlueCon: A house without keys
Schüco BlueCon is aapplication for smartphone allowing open la lock by home without utilize the keys, via technology Bluetooth. Among the various settings, you can choose to open the door automatically when the Bluetooth sensors detect the presence of the authorized user within a few meters. Alongside this option, there is also the option of manually opening the door.
Every user may have settings by accesso personalizedFor example, you can choose whether to give permanent or temporary permission to enter the home.
This system results safe thanks to the dual technology of encryption AES 128-bit, and the digital codes are renewed every 24 hours. Even if the smartphone is lost or stolen, security is not compromised.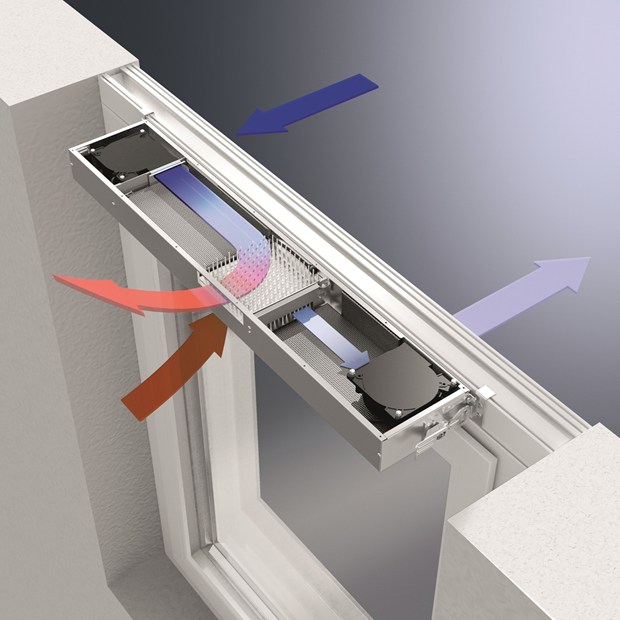 VentoTherm: hybrid ventilation system for Schüco windows and doors
VentoTherm is an efficient solution for the ventilation decentralized integrated in the windows. It is configured as an innovative mechanical ventilation system: theair so-called "spoiled"of the internal environment passes through a dispositivo by recovery that transfers it to the outside world, by absorbing first the heat; the air cold coming fromexternalon the other hand, with the same device, is preheated before being brought inside and also filtered from powders thin.
VentoTherm can transform from a mechanical ventilation system into a hybrid system if combined with Schüco TipTronic. The result is an integrated system equipped with sensors that run automatically la ventilation of the windows, after the user has set of values by temperature, CO2 e humidity thanair. In this way our window or door becomes a "window clever"which, according to climatic variations, activates the mechanical or natural ventilation system, to always guarantee a high level of ventilation.air healthy and one right temperature.
For further information
Ask for the advice of one of our technicians