For total noise reduction: Schuco AWS 90 AC.SI
Schüco manufactures aluminium windows and doors designed to protect buildings from external noise and to achieve high levels of noise reduction.
Like the new Schuco AWS 90 AC.SI aluminum window system, which is particularly suitable for installation in noisy environments with a variety of uses: from private homes, to environments where silence is the main indicator of comfort, to workplaces.
AWS 90 AC.SI Schuco: the Acoustic Window with Natural Ventilation
In particularly sensitive environments such as bedrooms and children's rooms that face the street, in order to protect the quality of life and the physical and psychological health of the family, it is necessary to protect the house with windows that are acoustically insulating but also can ensure adequate ventilation of the rooms.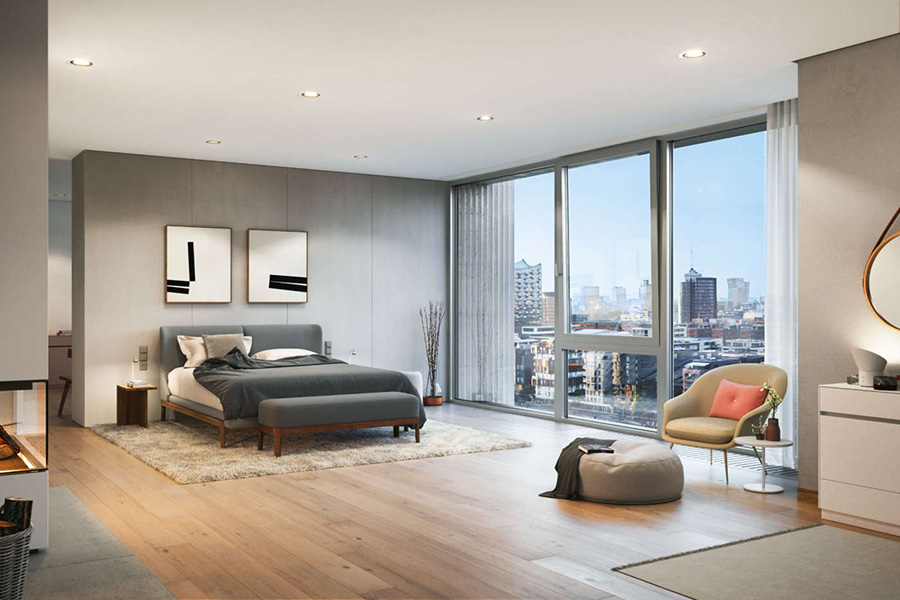 AWS 90 AC.SI Schuco window profile system is the most suitable system to meet these requirements. Thanks to innovative technology that has developed a special tilt-and-turn sash opening, rooms can be naturally ventilated without being disturbed by traffic noise.
Fresh air comes in while the noise stays out.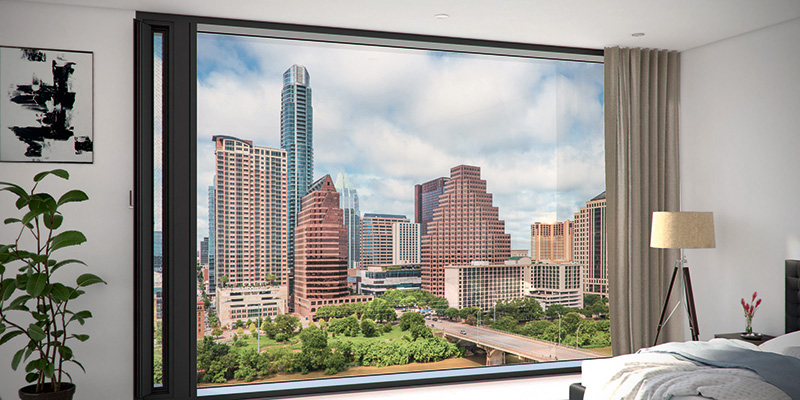 Advanced Soundproofing and Simply Smart Configuration
Schuco AWS 90 AC.SI is the solution that answers the two issues that often arise in everyone's homes: closing windows to reduce noise or opening them to ventilate the room, addressing the associated noise pollution?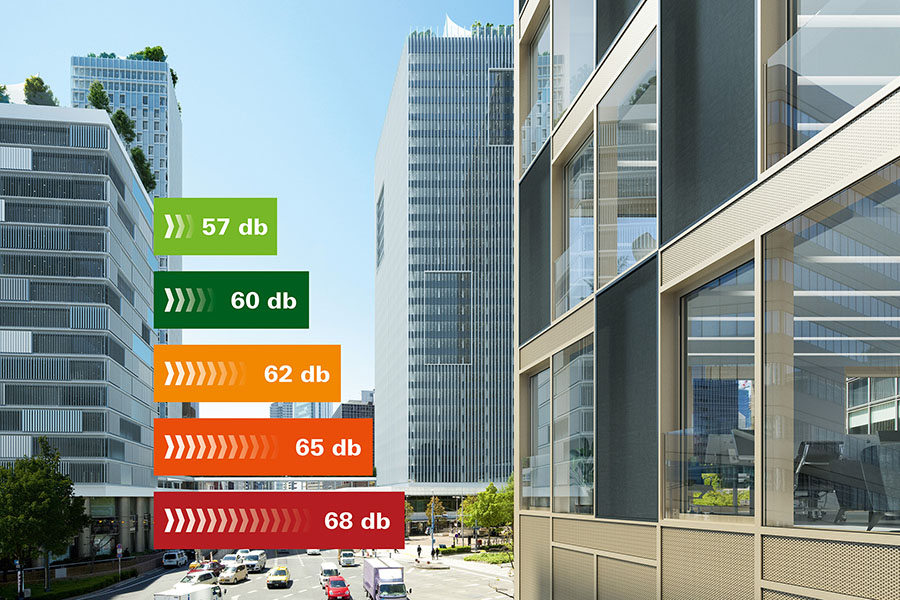 The Schuco AWS 90 AC.SI window system provides natural ventilation in the tilt and turn position with simultaneous noise reduction. The tilt and turn configuration of the system can easily be controlled with the Schüco SimplySmart concealed fittings: When tilted, the window provides natural room ventilation, ensuring the passage of air through special sound-absorbing material cassettes integrated into the upper frame profile.
In this way, the soundproofing performance remains optimal, as well as the reduction of noise perceived inside the rooms (up to 31 dB with the window open to tilt). At the same time, optimal ventilation is guaranteed, with an air exchange rate of up to almost 30 m3/h.
Schuco AWS 90 AC.SI profile also excellent for thermal insulation
Sound insulation is also determined by the correct choice of glass. For this reason, Schüco designs very strong profiles that can withstand the installation of thick glass (up to 68 mm) and very large sashes (up to 2,500 mm in height and 250 kg in weight) to meet all requirements. Schuco AWS 90 AC.SI (Super Insulation) window system also features excellent thermal insulation performance with Uf values as low as 0.9 W/m²K and a base depth of 90 mm, making living spaces healthier.
With its cutting-edge solutions, Schüco is the benchmark for contemporary architecture: one that focuses on healthy, intelligent and comfortable buildings that improve every aspect of everyday life.
A better quality of living that translates into greater value for the property.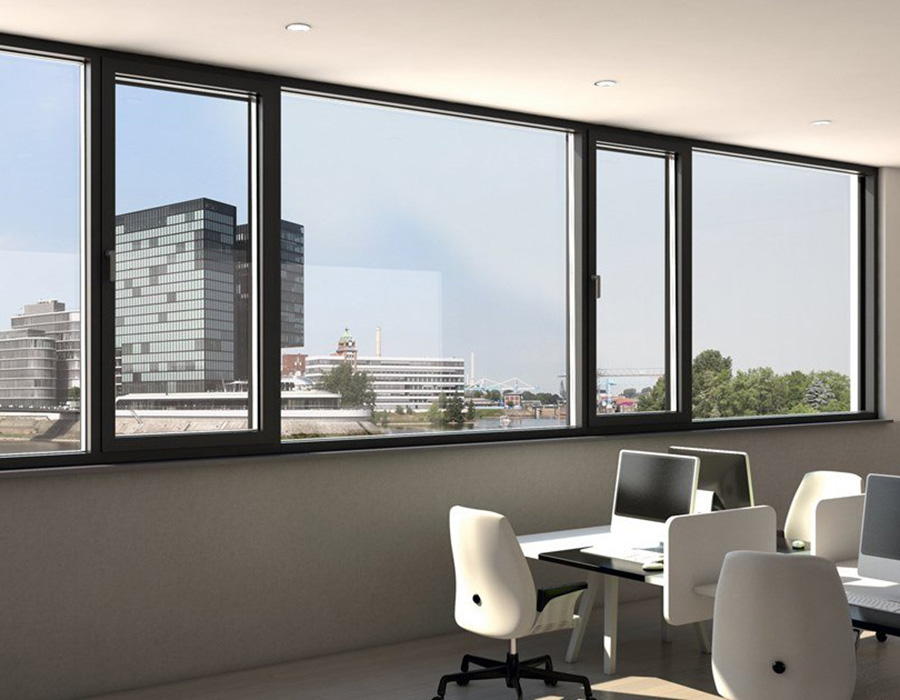 Discover with Aluser Design the best solution for your windows and doors
Discover the Schuco systems that are best suited to your needs: as an alternative to Schuco window profiles, for those who want to enjoy the surrounding landscape and want maximum light in the house, Schuco sliding glass doors are the ideal solution.
Aluser Design recommends to its customers, among the different solutions of sliding systems, the range Schuco ASE 60 and 80 when it comes to not too invasive renovations. Another good alternative is the sliding system Schuco ASE 51 PD, a high-performance product that combines ease of use and aesthetic qualities, also suitable for renovations not too invasive.
Aluser's experience at your service
Each Aluser window is unique, designed to customer's specifications, customised in every detail, from the finish to accessories such as security systems. The masterful positioning service at work will guarantee the performance of the new windows and doors, for real energy savings.
Aluser not only takes care ofproduction and installation, but is also available to customers for maintenance or other post-sale requirements.